In-House Solutions distribue partout au Canada les produits Mastercam, Verisurf X, CIMCO et Edge Factor. Notre logiciel de robotique Octopuz, nos postprocesseurs et nos solutions de formation Mastercam sont offerts partout dans le monde.

Mastercam est le logiciel de CAO/FAO le plus utilisé dans le monde. Découvrez comment Mastercam peut vous aider à atteindre vos objectifs en fabrication.
See how Mastercam has been turning your dreams into reality for 30 years!
Learn More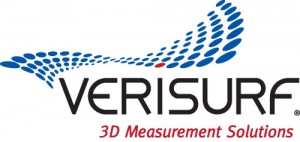 Verisurf X is a metrology solution for 3D inspection, geometric dimensioning and tolerancing (GD&T) and first article inspections. It helps ensure design intent with its accurate measurement capabilites. The Verisurf dimensional metrology application portfolio provides a comprehensive set of flexible capabilities ideal for any application or budget.
En savoir plus

CIMCO conçoit des solutions logicielles telles que des éditeurs évolués de CNC, des logiciels de CND pour compter sur des communications de CNC fiables, des logiciels de collecte des données de fabrication qui permettent le suivi en temps réel et l'analyse de la productivité de l'atelier, et plus encore.
En savoir plus

Notre logiciel de robotique Octopuz utilise une approche révolutionnaire combinant la CAO appliquée à la trajectoire d'outil, la programmation hors-ligne et la simulation des processus de fabrication.
Learn More